Description
Governance & Strategy
---
Research and Innovation Foundation 
​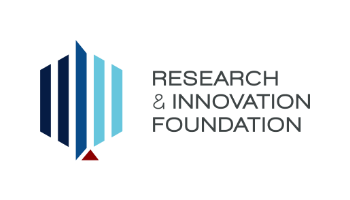 The Research and Innovation Foundation (RIF) is the national authority in charge of supporting and promoting research, technological development and innovation in Cyprus. Through innovative actions and programmes, the RIF reinforces the domestic R&I ecosystem, contributes to strengthening the competitiveness of the Cypriot economy and develops cooperation and networking with the international research and entrepreneurial communities.
The RIF was established in 1996, following an initiative by the Government of the Republic of Cyprus, with the initial name of Research Promotion Foundation (RPF). Since its establishment, the RIF has developed widespread activities at the National, European and International levels, with a strong focus on the development of national research funding programs, as well as the representation of Cyprus in European and International programs and organizations. Since 2007, the Foundation expanded its range of activities to also support and advance Innovation in Cyprus. Following the overall restructuring of the RTDI System in Cyprus in 2018, the Foundation was renamed to Research and Innovation Foundation (RIF), and took over the role of the executive arm of this System.
​The RIF's activities cover three main areas:​​
The RIF designs, launches, funds and monitors national RTDI funding programmes, participates in public-to-public partnerships, and launches a number of awards/competitions to nurture an R&I culture in Cyprus.
You can visit the RIF website to find out more.
For national funding opportunities, you can find all open Calls for Proposals on the RIF's IRIS portal.
You can stay updated about National funding opportunities, as well as other activities organized by the RIF related to research and innovation, by signing up to its newsletter here.
The RIF provides a range of services to the local R&I ecosystem to support the participation of Cypriot organizations in the EU framework programmes for R&I, including Horizon Europe, as well as COSTand other programmes and initiatives. Within this scope of activities, the RIF also coordinates as Bridgehead Organization the EURAXESS activities in Cyprus, while also hosting one of the national EURAXESS Service Centers, offering information and advice to mobile researchers, both foreign researchers who wish to work in Cyprus, as well as Cypriot researchers wishing to work abroad.
If you wand to find out more about securing EU funding to work in an organization in Cyprus, you can contact one of the Cypriot National Contact Points.
To stay updated about infodays and other events organized by the RIF related to European funding programmes (e.g. Horizon Europe, COST and others), you can sign up to the European Programmes newsletter, here.
Visit the RIF website to find out more.
R&I Organizations in Cyprus